Mental health is important. So at The Great Vibes Guide, we own it, we celebrate it, and we make time to be honest when we're sad. Below you'll find five pieces of inspiration to hopefully chase the blues away. Xx.
I know I don't need to tell you again how real the love of champagne is over here, but just in case you forgot, these 10 quotes will have you going to pick up some bubbly and toasting the greats.
I've been dreaming of a bar cart for too darn long -- re: the dozens upon dozens of setups I've pinned. Seeing this bold lip print and pineapple, along with the pops of pink, has me utterly convinced I need to redesign my apartment ASAP. Also, that bottle holder *heart eyes*. When sad, try to dream a little, even if it's about bar carts.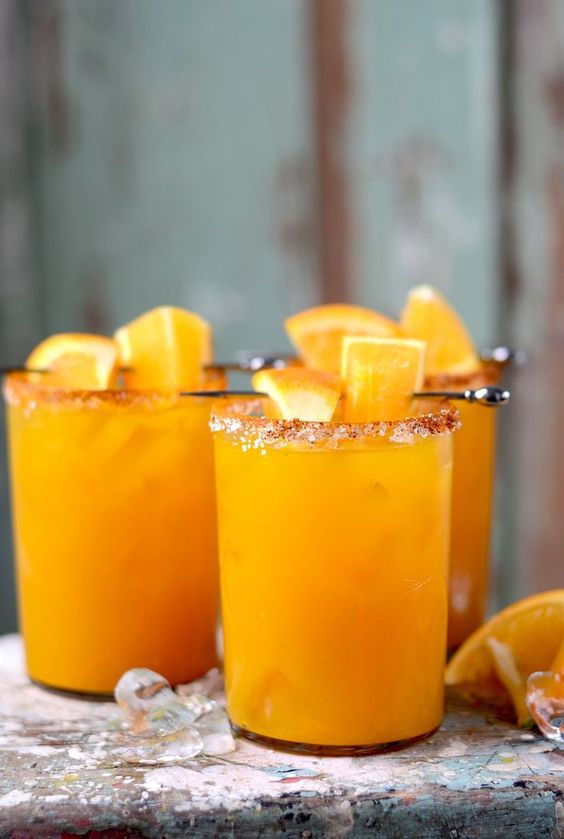 When I'm sad, I spend time planning parties -- weddings for my friends, my best friend's birthday bashes, cozy dinner parties. Sometimes, I create them around cocktail recipes. This recipe makes me think of a simple Saturday afternoon with girlfriends. Mix up a batch of these margaritas to go with some mango pineapple salsa, blue corn tortilla chips, and a playlist that has you wanting to dance. Decorations not required.
some days, disappearing into a world someone else has created is the only way to survive -- whether that be in novels, poetry, or art. I've found myself drawn to art created for short poetry, and they usually look like errant emotions someone has pulled all together and stored for safe keeping on a page.
sometimes you need to be in charge of something's life to make you feel like living. A plant that is hard to kill, purifies the air, and doesn't need anything more than water seems like a great start. I got mine here.
Which one was your favorite? Comment below!
Have a great week. Xx.